2017 Lifetime Achievement Award
Cardinal Blase J. Cupich
Dear Friends,
Greetings and best wishes to all those gathered at Gonzaga University for the Nazareth Guild's 6th annual Celebration of Light Gala. It is a pleasure to join you once again to support and celebrate Catholic education and I thank the Nazareth Guild Board and Bishop Thomas Daly for the gracious invitation. Thanks also to Dr. Thayne McCulloh and all at Gonzaga University.
The Nazareth Guild's mission of providing tuition assistance to help as many financially disadvantaged families as possible and to assist Catholic schools to remain strong and viable is essential in these economically challenging times. By providing the knowledge, values and skills needed to succeed in the 21st century in the context of the Catholic intellectual tradition, Catholic education is a gift to students, the Church and our society.
I am deeply honored to receive the Lifetime Achievement Award named in memory of Ann Doherty, an outstanding administrator and dedicated proponent of Catholic education. She left a great legacy in the students and teachers she inspired, motivated and nurtured.
Sincerely yours in Christ,

Cardinal Blase J. Cupich
Archbishop of Chicago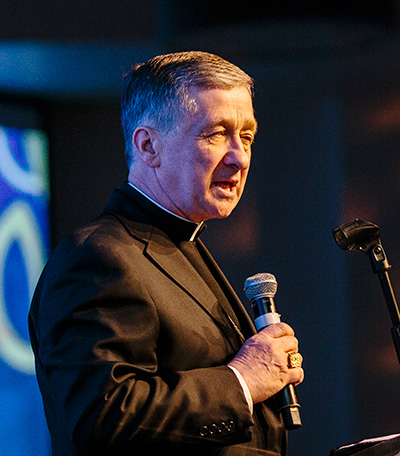 Previous Lifetime Achievement Award Winners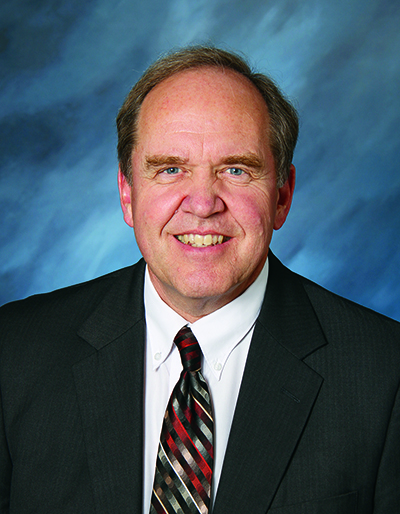 2016 Lifetime Achievement Award winner
Al Falkner
Al Falkner has been an educator at Gonzaga Prep for the past 42 years in a variety of roles: English teacher, varsity baseball coach (17 years), counselor, athletic director (7 years), principal (9 years) and now president (a role that he has held for the past twelve years). A graduate of Whitworth University, Al has two Masters degrees (one in teaching, and one in Educational Administration). Al served for nine years and was the president of the Washington Interscholastic Activities Association Executive Board and is a regent at Gonzaga University. He currently serves on the board of the Washington Federation of Independent Schools and the board of the national Jesuit Schools Network.
In 1982 he was named Gonzaga Prep Teacher of the Year. In 1993 he was named to the Washington State Baseball Coaches Hall of Fame. In 2008 he received the Gonzaga Prep Jesuit Secondary Education Association Award.
Over the years at Prep, Al has been part of significant change at the school including co-education in 1975, creation and implementation of Fair Share in 1992, and supervision of the remodeling of the school in 1999 and 2000 (including the addition of the Student Center and Art Building). As president he has raised over $25 million and has overseen the construction of a new chapel, an all-weather football/soccer stadium, and the complete renovation of all outdoor and indoor athletic facilities. Most importantly he has worked with over 9000 students and their families, making sure that they have an excellent Jesuit, Catholic, and college preparatory education.
Al and his wife Vicki have been married for 40 years, and have three children and two grandchildren. Vicki has been the third grade teacher at Assumption Grade School for over twenty years, and all three of their children are graduates of Assumption Grade School and Gonzaga Prep. Their grandchildren attend All Saints grade school in Portland.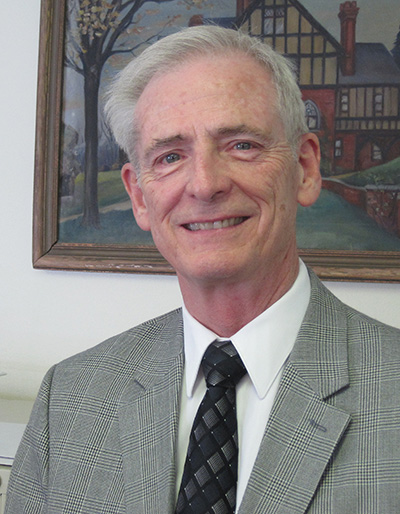 2014 Lifetime Achievement Award winner
Duane Schafer, Ph.D.
Dr. Duane Schafer has been an educator since 1968, and he currently serves as the Superintendent of Schools in the Catholic Diocese of Spokane. A position he has held since 1986. Some of his prior experiences include middle school teacher, principal of Holy Family School (Grades 1-8) in Stow, OH, principal of Holy Spirit School (Grades K-8) in Columbus, OH, and principal of Holy Name of Jesus School (Grades Pre-K-8) in Indialantic, FL. His primary research has focused on the role(s) of the principal and the principal's relationship with her/his immediate supervisor
Duane and his wife, Jo, moved to Spokane from Satellite Beach, Florida in 1989. Duane has dedicated his life to Catholic education for the past 44 years as teacher, principal, mentor and superintendent. During the last 25 years he has worked diligently in making the Catholic schools in the Diocese of Spokane the best schools they can be. In the early days he was shepherded by Sr. Bernadette Botch, Bishop Skylstad and Msgr. Steiner (when he was still Fr. John). He arrived to the office to discover it was bereft of files and no "operation manual" to be found. He soon discovered the strengths and growing possibilities of the schools and went to work helping each one grow to its fullest potential.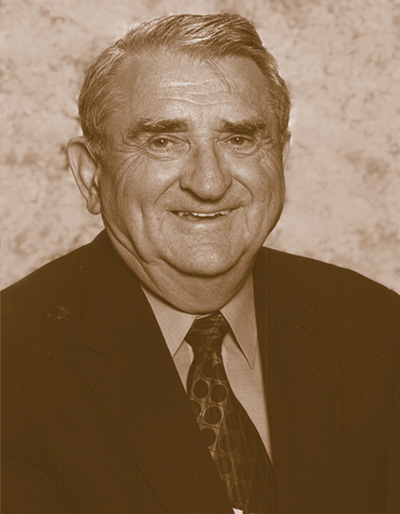 2012 Lifetime Achievement Award winner
Donald H. Herak
Donald Herak has been serving our community for more than 57 years. Giving back to the Catholic schools in our Diocese has been a passionate part of his support. Whether setting up a library in honor of his late wife Carol, purchasing computers for schools or assisting the building of a football field, Don has continued to apply his lifelong motto of "if you're going to do it do it right" to supporting Catholic education in our community. We honor Don tonight with our inaugural Ann Doherty Award, not only for his many years of service but also for his leadership and guidance in helping to found the Nazareth Guild.